Remote Work and Cabin Fever
Hamoun Nik
Introduction
In our rapidly evolving world, the architecture industry has witnessed a transformative shift – the widespread adoption of remote work. This blog post embarks on a journey into the realm of remote work in architecture, shedding light on its nuances and uncovering a growing concern: cabin fever.
Remote Work in Architecture: Architects, once tethered to physical offices, now navigate a digital landscape. Remote work has emerged as a compelling alternative, offering flexibility and access to a global talent pool.
The Looming Cabin Fever: As architects embrace remote work, a new challenge arises – cabin fever. The confinement of remote workspaces can lead to feelings of isolation and burnout, affecting not only productivity but also mental well-being.
Our Purpose: This blog post aims to dissect the intersection of remote work and architecture. We delve into the benefits and drawbacks, offering insights on how architects can thrive in this new paradigm while combating cabin fever. Join us as we explore the future of architecture in an era defined by remote collaboration.
As the architecture industry embraces remote work, understanding its implications and addressing challenges like cabin fever becomes paramount. Stay with us on this journey to unlock the potential of remote work for architects while safeguarding their mental and professional well-being.
Understanding Remote Work for Architects
Remote work has revolutionized the architecture profession, bringing with it a myriad of changes, challenges, and opportunities. In this blog post, we delve into the concept of remote work in the architectural realm, shedding light on its dynamics.
Concept of Remote Work in Architecture: Traditionally bound by office spaces and on-site meetings, architects have now transcended these physical constraints. Remote work in architecture refers to the practice of designing, planning, and collaborating on architectural projects from locations outside the traditional office environment. It leverages technology to connect architects, clients, and teams seamlessly.
Benefits for Architects: The adoption of remote work presents architects with several advantages. Firstly, it offers unparalleled flexibility, enabling architects to work from anywhere, and fostering a work-life balance. Secondly, it broadens the talent pool, allowing architectural firms to tap into global expertise. Lastly, remote work reduces commuting time and associated stress, leading to increased productivity.
Challenges Architects Face: While remote work brings opportunities, it's not without its challenges. Architects often grapple with communication barriers, hindering effective collaboration. Additionally, the absence of a physical workspace may lead to feelings of isolation, affecting creativity. Security concerns regarding sensitive architectural data in a remote setup also demand careful consideration.
Remote work has redefined how architects approach their profession. It offers freedom and access to a global network but necessitates addressing communication and security issues. As technology continues to advance, architects must adapt to these changes to thrive in this evolving landscape.
What is Cabin Fever?
Cabin fever is a term used to describe the feelings of restlessness, irritability, and discontentment that can arise when individuals are confined to a small or isolated space for extended periods. It typically occurs during situations where people are cut off from the outside world due to factors like bad weather, isolation, or, in this context, extended periods of remote work.
The psychological impact of cabin fever can be significant. It often leads to feelings of loneliness, boredom, and frustration. Individuals may experience a decline in mood and motivation, which can negatively affect their mental well-being. The lack of social interaction and exposure to natural elements can exacerbate these feelings.
Extended periods of remote work, especially when combined with social distancing measures, can contribute to cabin fever among professionals, including architects. The absence of physical interaction with colleagues, the monotony of the same workspace, and the blurring of boundaries between work and personal life can intensify these symptoms.
In conclusion, cabin fever is a psychological phenomenon characterized by restlessness and discontentment during extended periods of isolation. Architects and other professionals engaged in remote work should be aware of its potential impact on their mental health and take proactive measures to combat it, such as regular breaks, maintaining social connections, and creating a conducive remote work environment.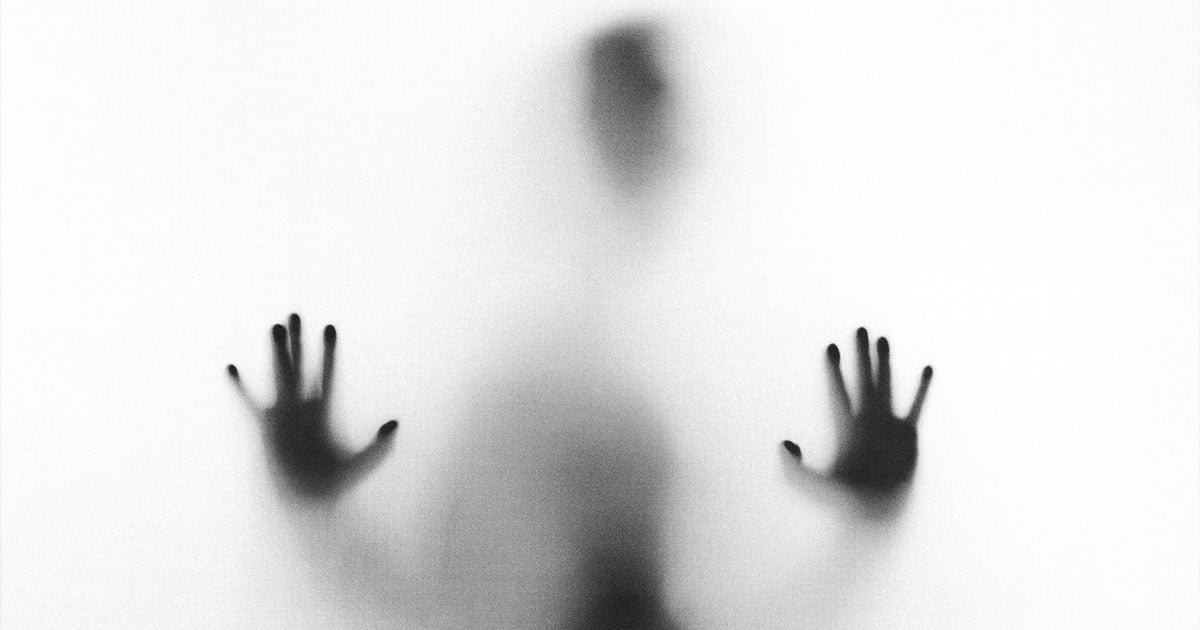 The Connection Between Remote Work and Cabin Fever
emote work has become increasingly prevalent in various professions, including architecture. While it offers numerous advantages, there's a notable connection between remote work and a phenomenon known as "cabin fever." Let's explore the specific factors within remote work that can lead to cabin fever among architects.
Isolation and Loneliness:
Architects often work collaboratively, bouncing ideas off colleagues and clients. Remote work can isolate them from this interaction, leading to feelings of loneliness and disconnection.
Monotonous Environment:
Architects thrive on creative spaces, but remote work can confine them to the same home office. The lack of variety in the work environment can be mentally stifling.
Blurred Boundaries:
Remote work blurs the line between professional and personal life. Architects may find it challenging to disconnect from work, leading to burnout and frustration.
Lack of Nature:
Architects often draw inspiration from the natural world. Extended periods indoors can deprive them of this vital source of creativity.
Reduced Physical Activity:
Remote work may lead to a sedentary lifestyle, negatively impacting physical and mental well-being.
while remote work provides flexibility, architects should be aware of its potential to contribute to cabin fever. It's essential to address these factors proactively, incorporating breaks, maintaining social connections, and creating a stimulating remote work environment to ensure architects remain productive and mentally healthy.
Coping Strategies
Working remotely as an architect offers flexibility but can also lead to cabin fever. To combat this, architects need effective coping strategies that promote both productivity and mental well-being. Here are practical tips:
Create a Dedicated Workspace:
Designate a specific area for work. This helps separate your professional and personal life, enhancing focus and relaxation.
Maintain a Routine:
Stick to a daily schedule that includes regular breaks. This routine can mimic the structure of a traditional office environment.
Connect Virtually:
Stay in touch with colleagues and clients through video conferencing and messaging apps. Social interaction is crucial for mental health.
Embrace Nature:
Incorporate natural elements into your workspace, like plants or a window view. Nature can boost creativity and reduce stress.
Set Boundaries:
Clearly define your work hours and avoid overworking. Disconnect from work-related notifications outside these hours.
Stay Active:
Include physical activity in your daily routine. Simple exercises or short walks can refresh your mind.
Engage in Hobbies:
Pursue personal interests and hobbies during your free time to break the monotony of work.
Seek Support:
Don't hesitate to seek support from mental health professionals if cabin fever persists.
Maintaining a healthy work-life balance and addressing cabin fever is essential for architects working remotely. According to a study by Source, these strategies have proven effective in combating the challenges of remote work. By implementing these coping strategies, architects can enjoy the benefits of remote work while preserving their mental and emotional well-being.
Real-life Experiences
In the realm of remote work for architects, real-life experiences offer valuable insights into the challenges and triumphs of navigating this unique landscape. To shed light on this subject, we've gathered personal anecdotes and interviews with architects who have embarked on the journey of remote work and encountered the phenomenon known as cabin fever.
Interview 1: Sarah, Architect
Sarah, an experienced architect, shared her remote work experience. Initially excited about the flexibility, she soon found herself missing the collaborative environment of the office. "The isolation started to affect my creativity," she admitted. "I missed the spontaneous discussions and brainstorming sessions."
Interview 2: Mark, Architect
Mark, another architect, faced similar challenges. "Working remotely made it difficult to draw boundaries between work and personal life," he revealed. "I found myself working longer hours and feeling burned out."
These interviews highlight the real struggles architects can face during extended remote work. The sense of isolation, longing for social interaction, and the blurred lines between work and personal life are recurring themes.
However, there are success stories as well. Some architects have embraced remote work, citing increased productivity and a better work-life balance.
These real-life experiences underscore the importance of addressing cabin fever in remote work settings for architects. It's not just about work; it's about maintaining mental well-being and fostering a supportive work environment, whether in the office or from the comfort of home. By learning from these experiences, architects can adapt and thrive in the evolving world of remote work.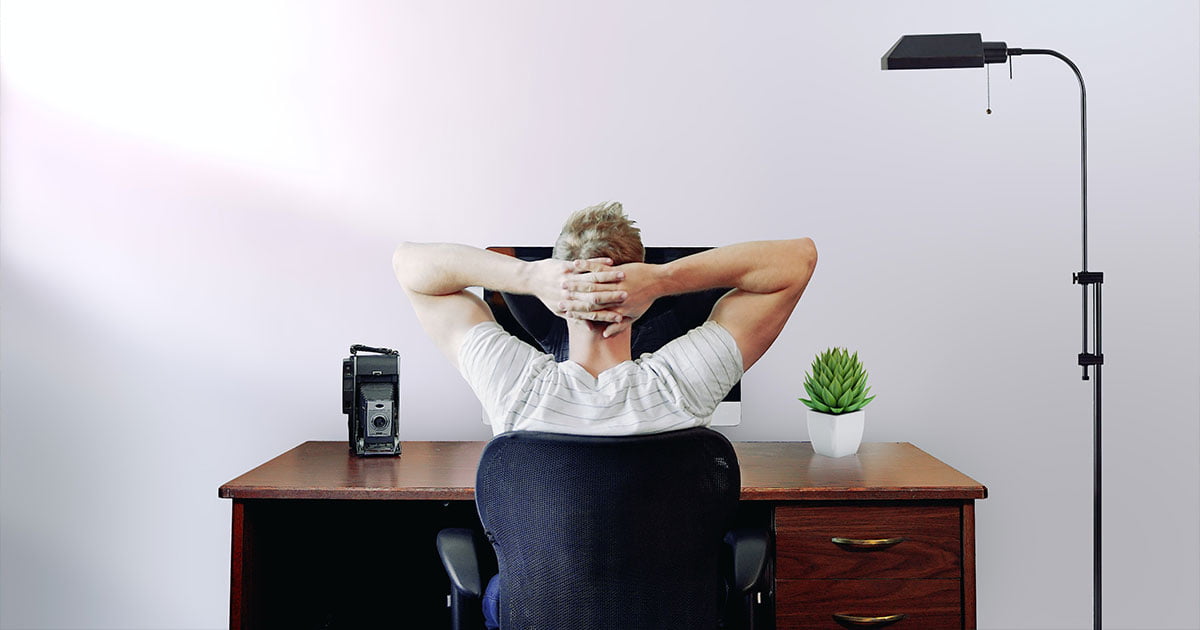 The Future of Remote Work in Architecture
The architecture industry has witnessed a transformative shift towards remote work in recent years, and its future holds both challenges and opportunities. In this blog post, we explore the evolving landscape of remote work in architecture and what it means for the industry.
Embracing Flexibility
Remote work has empowered architects to design and collaborate from diverse locations. This flexibility can lead to a more diverse and inclusive industry by breaking down geographical barriers. Architects can tap into global talent pools and collaborate seamlessly across borders.
Technological Advancements
The architecture field is benefiting from cutting-edge technologies. Virtual reality, augmented reality, and Building Information Modeling (BIM) have become essential tools for remote collaboration and design visualization. These technologies enhance productivity and enable architects to work effectively from anywhere.
Design Thinking and Well-being
Remote work has prompted architects to reconsider workspace design. Concepts like biophilic design and wellness-focused environments are gaining prominence. Architects are not only designing spaces for clients but also creating their own ideal work environments, emphasizing well-being.
Challenges to Address
However, challenges persist. Architects must overcome potential isolation and cabin fever by fostering a strong sense of community through virtual collaboration tools. Balancing work and personal life in a home office setting is another challenge that needs attention.
Conclusion
In this blog post, we've delved into the critical issue of cabin fever and its impact on architects working remotely. We started by defining cabin fever as the sense of isolation and restlessness that can occur during extended periods of remote work. We explored the specific factors within remote work that contribute to this phenomenon, shedding light on the unique challenges architects face.
Extended periods of isolation, lack of physical separation between work and personal life, and reduced social interaction were identified as significant culprits. While remote work offers flexibility and convenience, these factors can lead to decreased productivity and negatively affect mental well-being.
To combat cabin fever, we discussed practical coping strategies. Creating a dedicated workspace, maintaining a routine, and staying connected virtually were some of the key recommendations. Engaging with nature, setting boundaries, and seeking support when needed were also highlighted.
Source: For more information on cabin fever and what causes it, check out the Cabin Fever article on Magteria.com.