What is Haptic Architecture?
Hamoun Nik
Materials
Tactile materials play an essential role in haptic architecture. Materials like rough stone, smooth marble, or warm wood, for example, can provide a tactile experience and provoke a variety of emotional responses from the inhabitants. Incorporating a variety of textures and surfaces into the design of a structure can also result in a diverse and interesting atmosphere that engages the residents' senses.
Lighting
Another key element of haptic architecture is lighting. Natural light plays an important role in many architectural projects, and how light interacts with different materials may provide texture and depth. Lighting can also be used to generate a variety of moods and emotions within a place, ranging from a warm and welcome glow to a dramatic and brooding environment.
Physical Movements
Haptic architecture takes into account how buildings are navigated as well as the bodily movements of individuals within a space. Curves and angles that facilitate movement and create a sense of flow inside a place are examples of this. Furthermore, the use of stairs and ramps can provide a physical experience within a building that encourages exploration and discovery.
Benefit
One of the main advantages of haptic architecture is that it can give building occupants a more interesting and lasting experience. Haptic design can evoke a sense of intimacy and emotional resonance with a space by appealing to the senses. The residents of a structure may experience an increase in well-being, satisfaction, and even productivity as a result.
Haptic projects Examples:
Around the world, there are numerous examples of haptic architecture, including both contemporary office buildings and historic temples.
Antoni Gaudi's design for the Sagrada Familia in Barcelona is one example. This cathedral is well-known for its innovative use of curves, angles, and a variety of materials to produce an aesthetically beautiful and physically stimulating interior. The room's balance of light and shade also produces a dramatic and emotional experience for the occupants.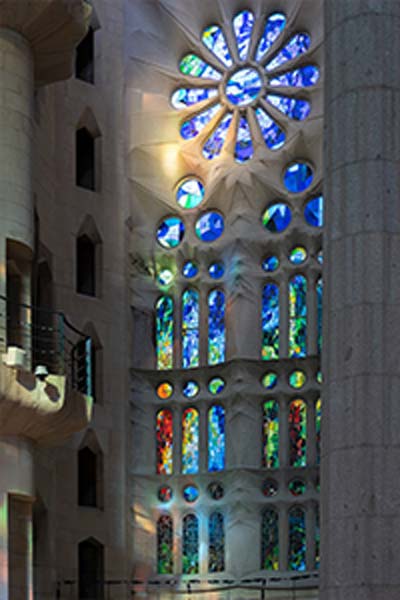 Neue Nationalgalerie in Berlin:
Mies van der Rohe's Neue Nationalgalerie in Berlin is another example of haptic architecture. Steel, glass, and stone are among the elements used in this contemporary structure to create depth and texture within the room. The use of glass and steel gives a sense of transparency and lightness in contrast to the stone's solidity.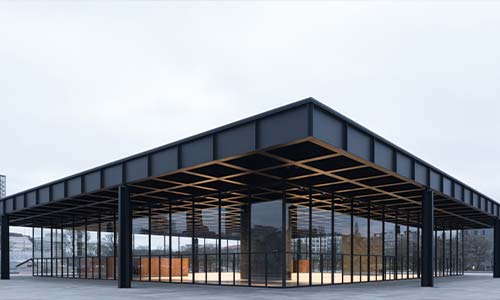 The Vitra Design Museum in Weil am Rhein, Germany:
This museum, designed by Frank Gehry, combines elements such as concrete and glass to create a tactile experience that engages the senses. Light and shadow are also used to create a dynamic and engaging experience for guests, and the space's sweeping curves and angles inspire movement and exploration.
Finally, haptic architecture is a design method that takes into account how people interact with buildings through physical experiences including touch, movement, and other senses.. The haptic design may create a sense of emotional resonance and connection with building inhabitants by employing materials, textures, and lighting to create a more engaging and exciting environment. Haptic architecture can be seen everywhere, from ancient temples to modern office structures. Haptic design, by engaging the senses, can produce a more meaningful and memorable experience for building occupants, leading to increased pleasure, well-being, and productivity.