The Difference between Cellar and Basement 
Hamoun Nik
In this post, I want to explain, what is the difference between a cellar and a basement
And how it affects your project.

Both cellar and basement are below the grade level. according to the NYC zoning law and regulation chapter ZR 12-10, the cellar is a story with half or more than half of the height below the curb level, or in projects that they use the base plane to determine the building height, half or more than half must be below the base plane.
To calculate 50% of the floor height, you need to measure it from floor to ceiling to find it easily.
In general, a basement can be habitable, have a dwelling unit with a full bathroom and DOB consider it as Floor Area for your property zoning calculation
But the cellar, is not a habitable space, cannot have any dwelling unit in it, and must use as an accessory space, but for the zoning calculation, it doesn't count as Floor Area.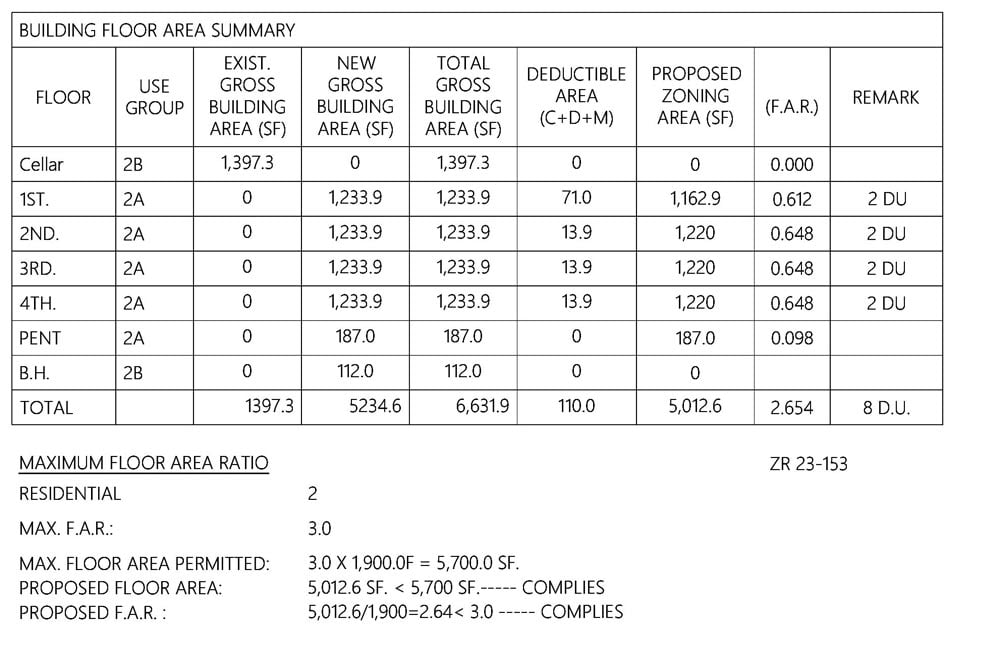 As I mentioned before, you are able to have a full bathroom in the basement and just a cellar in one and two-family buildings but you need to meet several requirements such as:
1. The cellar is open without partitions except for enclosures for:
A boiler room.
A laundry room.
Windowless storage and/or utility rooms are limited to less than 60 square feet.

2. The cellar is connected via an unenclosed stair to the residence above except for a door at the top of the stair.

3. The cellar has direct access to the outdoors via stairs and an operable door.

4. The cellar is equipped with smoke and carbon monoxide detectors.

5. The cellar does not contain any other fixtures or roughing for future fixtures; however, laundry (slop) sinks, washers, gas dryers and related piping shall be permitted.

6. The boiler room shall be enclosed with one-hour fire-rated construction and properly ventilated.

7. Where the cellar contains a garage, such garage shall be separated from the cellar by one-hour fire-rated construction.

But still, you are not able to rent your cellar as a separate dwelling unit and it is illegal, basement is legal to have a dwelling unit or units, but before do anything you need to make sure, your building certificate of occupancy clearly says you have a separate unit in the basement, otherwise to add or make any changes you have to file an ALT-1 job and obtain a new C of O.