Content Creation for Architects and Designers
Hamoun Nik
In this article, I would like to talk about the business aspect of architecture and design, emphasizing its revenue-generating potential by Content Creation for architects strategy.
Beyond being architects, artists, and designers who offer services to our clients, we inherently take on the role of salespeople. Whether we are marketing products or services, we must effectively promote our designs, concepts, and services to ensure a healthy and productive cash flow that sustains our businesses.
To excel in this sales role, it's imperative to acquire essential skills such as sales techniques, understanding the psychology of clients, effective negotiation, and building a strong professional network. Ultimately, combining these skills and applying them cohesively is crucial for success in our field.
Additionally, Architecture and design are intricately linked to regional building codes and zoning regulations that vary from one country or locality to another. While it is possible to work on a global scale, collaborating with local architects is often necessary to navigate the specific codes and regulations required to secure construction permits.
Regarding the points i mentioned above, dedicating time to comprehend your target community and their specific needs is vital. This understanding should lead to the development of innovative ideas and solutions tailored to address the unique challenges within your niche.
<<<If you are Working as an Architect, Designer, or Construction Project Manager in New York City, You can Read the NYC Zoning Resolution blog post by clicking on it>>> 
Why Content Creation Matters for Architects for Digital Marketing Porpuses.
Content Creation and Digital Marketing a powerful tools for architects, providing a means to establish themselves as industry experts, generate leads, and engage clients. It plays a pivotal role in shaping the success of architectural practices in the digital age.
Establishing Architects as Industry Experts
Content Creation allows architects to showcase their expertise and knowledge. By consistently creating and sharing high-quality content, such as blog posts, articles, and videos, architects can position themselves as thought leaders in their field. This not only enhances their professional reputation but also builds trust among potential clients. When architects share their insights on architectural trends, design principles, and sustainable practices, they become a valuable resource for those seeking architectural services.
Potential for Lead Generation
Content creation is a potent lead generation tool for architects. Through informative content, architects can attract individuals and businesses interested in their services. By offering free resources like e-books, webinars, or guides on architectural topics, architects can capture the contact information of potential clients. This valuable data can be used to nurture leads and convert them into paying clients.
Client Engagement Through Content
Engaging clients is essential for architects, and content marketing enables personalized interactions. Sharing project case studies, behind-the-scenes content and updates on ongoing projects helps clients feel involved in the architectural process. Architects can also use social media platforms to create a community where clients and enthusiasts can interact, fostering a sense of belonging and trust.
Essential Topics for Architectural Content Creation and Better Digital Marketing
In the ever-evolving field of architecture, content creation for architects has become a crucial means of communication, knowledge sharing, and brand building. Architects and architectural firms can leverage various essential topics to create engaging and informative content that resonates with their audience. This essay delves into five key areas of architectural content creation: Architectural Trends, Project Showcases, Design Inspiration, Technical Insights, and Sustainability in Architecture.
Architectural Trends
Architectural trends represent the forefront of the industry, and exploring current and upcoming trends is vital for architects and their audience. Content related to architectural trends could include:
In-depth Trend Analysis:
The latest architectural trends, such as sustainable design, biophilic architecture, or smart cities. Explain the principles behind each trend and how they impact architectural practice.
Case Studies:
Share real-world examples of projects that have successfully implemented these trends. Highlight the benefits and challenges associated with each trend.
Visual Content Creation:
Use images and videos to showcase cutting-edge architectural designs and innovations. Visual content can inspire architects and help clients visualize the possibilities of these trends.
Project Showcases
Project showcases are a valuable form of content that allows architects to demonstrate their expertise, creativity, and track record. Such content can include:
Portfolio Presentations:
Create detailed project portfolios, showcasing completed projects with high-quality images, floor plans, and design concepts.
Client Testimonials:
Share testimonials and stories from satisfied clients, emphasizing the successful collaboration between the architect and the client.
Before and After Comparisons:
Present the transformation of spaces through architecture. Show the initial state of a project and the final result, highlighting the architectural interventions.
Design Inspiration
Design inspiration is an essential aspect of architectural content creation. To provide ideas for creating content based on design inspiration:
Architectural Sketches and Drawings:
Share sketches and drawings that illustrate the design process. Explain the thought process and creative decisions behind these concepts.
Architectural History and Influences:
Explore the history of architecture, including different architectural movements, styles, and iconic architects. Discuss how these historical elements can influence contemporary design.
Collaborations and Cross-Disciplinary Work:
Highlight collaborations between architects and other creative professionals, such as artists, interior designers, or engineers. Showcasing cross-disciplinary projects can be a rich source of inspiration.
Technical Insights
Architects possess a wealth of technical knowledge that can be shared through content creation. This aspect of architectural content should aim to:
Educate the Audience:
Explain architectural terminology, construction methods, and materials. Provide detailed insights into the technical aspects of architecture.
Tutorials and How-To Guides:
Create step-by-step guides for common architectural tasks or challenges. This could include topics like architectural rendering techniques, energy-efficient design, or structural analysis.
Legal and Regulatory Updates:
Keep the audience informed about changes in building codes, permits, and regulations. Discuss how these changes impact architectural practice.
Sustainability in Architecture
Sustainability in architecture is more than a trend;
 it's a necessity. Emphasizing the importance of sustainable architecture content is crucial for architects. Topics in this category could encompass:
Green Building Practices:
Explore sustainable building practices, materials, and technologies. Discuss the advantages of green building certifications like LEED or BREEAM.
Case Studies in Sustainability:
Share examples of sustainable architecture projects and their environmental impact. Highlight the role architects play in mitigating climate change through sustainable design.
Client Benefits:
Explain to clients the long-term benefits of investing in sustainable architecture, such as energy savings, reduced environmental impact, and healthier living spaces.
Content Creation Tools for Architects:
There are some tools available on the internet that have free versions as well as paid versions, Architects can use them for their content-creation purposes.
<<<If you like to learn more about Digital Marketing for Architects, You can click here and read the article.>>>
Canva is a user-friendly design platform that offers a wide range of templates and tools. Architects can use Canva to create visually appealing social media graphics, presentations, brochures, and even simple architectural diagrams. It's a versatile tool for architects looking to craft engaging visual content quickly.
Adobe's suite of creative software is a go-to for professionals in various creative industries, including architecture. Architects can utilize tools like Adobe Photoshop for image editing, Adobe Illustrator for vector graphics, and Adobe InDesign for document layout. Adobe Creative Cloud provides powerful features for precise design work.
AutoCAD and Revit:
While primarily known as architectural design software, AutoCAD and Revit can also be valuable for content creation. Architects can use AutoCAD for detailed drawings and schematics, while Revit is excellent for creating 3D architectural models. These tools can enhance the visual appeal of project presentations and reports.
SketchUp:
SketchUp is a 3D modeling software that architects can use to create 3D models of their designs. These models can be integrated into presentations, providing clients with a more immersive understanding of architectural concepts.
Lumion:
Lumion is a rendering software that allows architects to transform 3D models into lifelike renderings and animations. This tool is particularly useful for creating immersive visual content, such as virtual tours of architectural projects.
InDesign:
Adobe InDesign is excellent for creating visually appealing documents, such as architectural portfolios, brochures, and reports. Architects can use it to combine text and images in a polished layout.
Figma is a collaborative design tool that's gaining popularity among architects for its ability to create interactive and collaborative design prototypes. It's useful for sharing design concepts with clients and teams.
BIM Software:
Building Information Modeling (BIM) software like ArchiCAD, Vectorworks, and Allplan are crucial for architectural design, but they can also be used to create detailed architectural documentation and presentations.
Content Creation for Blogging and Social Media as part of Digital Marketing
Architects are increasingly recognizing the value of blogging and leveraging social media to showcase their work, connect with their audience, and establish their expertise. Here are some essential tips for architects to excel in the realms of blogging and social media:
Blogging Best Practices:
Consistency in Content creation is Key:
Maintain a regular blogging schedule. Consistency not only keeps your audience engaged but also improves your search engine rankings.
Quality Content Creation:
Focus on creating high-quality, informative, and engaging content. Share your architectural insights, experiences, and knowledge. Include visuals like images and diagrams to make your posts visually appealing.
Keyword Research:
Conduct keyword research to identify relevant terms and phrases that your target audience might search for. Incorporate these keywords into your blog posts to enhance discoverability.
Showcase Projects:
Feature your architectural projects in your blog posts. Share project details, challenges faced, and solutions implemented. Case studies are particularly effective in showcasing your expertise.
Engage with Comments:
Interact with your readers by responding to comments on your blog. Encourage discussions and answer questions to build a community around your content.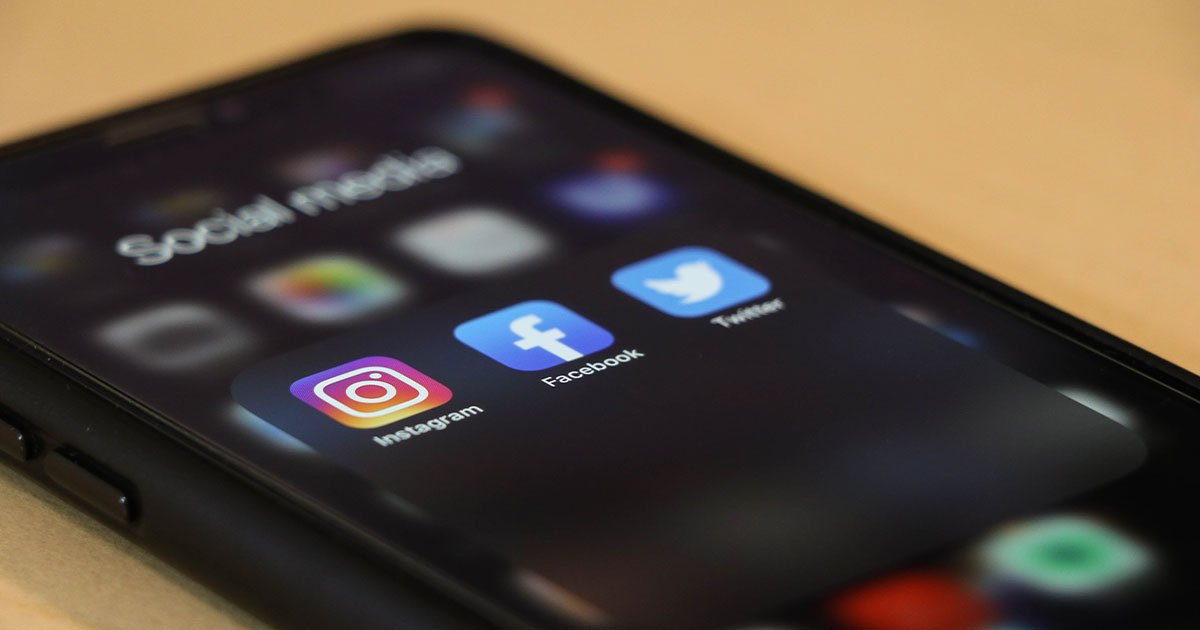 Social Media Strategies:
Platform Selection:
Choose the social media platforms that align with your target audience. Instagram and Pinterest are ideal for sharing visual content, while LinkedIn can help you connect with professionals in the industry.
Visual Appeal:
Given the visual nature of architecture, prioritize high-quality images and graphics. Showcase your portfolio, project progress, and completed works.
Consistent Branding:
Maintain consistent branding across your social media profiles. Use your logo, color schemes, and a cohesive bio to establish a professional online presence.
Engagement:
Actively engage with your followers. Respond to comments, and messages, and participate in discussions related to architecture. Engaging with your audience can boost your online visibility.
Content Promotion:
Leverage Hashtags:
Utilize relevant hashtags on platforms like Instagram and Twitter to increase the discoverability of your content. Research popular architecture-related hashtags.
Collaborate with Influencers:
Partner with architectural influencers or other professionals in the industry for cross-promotion. Collaborations can expand your reach.
Email Marketing:
Build an email list of interested readers and promote your blog content through email newsletters. Email is a direct and effective way to reach your audience.
Share Across Platforms:
Share your blog posts and social media content across multiple platforms to maximize exposure. Cross-promotion can attract a diverse audience.
By following these tips, architects can make the most of blogging and social media to showcase their architectural prowess, connect with potential clients, and stay at the forefront of the industry. The digital landscape offers a wealth of opportunities for architects to share their insights and foster meaningful connections.
Conclusion
To conclude this blog post, it is essential for architects and designers to direct their focus toward their core community. Acquiring in-depth knowledge and conducting comprehensive research on the local building codes and regulations is paramount. Furthermore, a thorough analysis of the market is necessary to identify prevailing issues and position oneself as a problem solver.
Clients engage architects and designers to provide solutions to their challenges. Your expertise, not only in the design itself but also in the ability to address their specific needs, will draw clients to your services. Additionally, crafting content centered around your problem-solving capabilities can serve as a powerful tool for attracting new clients and, in turn, increasing your cash flow.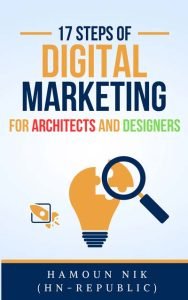 Digital marketing has become an essential aspect for businesses across all industries, including architecture and design. In today's technology-driven world, potential clients are more likely to search for architectural and design services online. Therefore, architects and designers need to establish a strong online presence through digital marketing to reach their target audience effectively., and ........................