NEW YORK CITY ZONING RESOLUTION
Hamoun Nik
In this article, my focus is on NYC Zoning Resolution terminology and its significance in the context of real estate development in New York City. As an architect practicing in New York City, I frequently encounter clients and individuals who have less familiarity with zoning regulations and Building Codes while considering real estate investments. Zoning Resolution plays a Vital role in determining the nature of a project, including the type of development allowed, the number of units, and the Floor Area Ratio (FAR) allocated to a specific land parcel.
ZONING RESOLUTION VS BUILDING CODE
It's not uncommon for many people to confuse zoning and building codes, often not fully understanding their respective functions. To put it simply, zoning resolution refers to a set of regulations that govern the use, size, and shape of buildings. Having a clear understanding of zoning resolution is of utmost importance in architectural design and construction.
After grasping NYC zoning resolution, the next step is to become familiar with NYC Building codes, which can be complex as they vary based on the specific project type you're working on. Building codes essentially control the design, construction, and interior aspects of a building.
To ensure smooth approval for each job, it's essential to have an excellent understanding of both NYC zoning resolution and NYC building codes. By having a solid grasp of these regulations, you'll be well-prepared to navigate the architectural and construction processes effectively.
NYC ZONING RESOLUTION
Zoning involves dividing a city into distinct zones or districts, each governed by specific regulations that control land use and development. These rules, established by local authorities, aim to maintain order, preserve neighborhood character, and enhance the overall well-being of the community. As an architect, understanding these zoning regulations is crucial not only to ensure compliance but also to design innovative spaces that align with the intended purpose of the property.
The Floor Area Ratio (FAR) is a critical factor in zoning. It dictates the maximum size and scale of a building on a given plot of land relative to the total area of the lot. For instance, a FAR of 5 means a developer can construct up to five times the lot area in total floor space. Familiarity with the FAR value is essential as it directly influences a project's feasibility and design decisions, such as building height and layout.
New York City is divided into three primary zones: Residential, Commercial, and Manufacturing. Each zone has specific land use designations. For example, a property located in a residential zone is meant for housing purposes, and commercial or manufacturing activities are not permitted, ensuring the integrity of residential neighborhoods. Similarly, commercial zones are designated for businesses, and manufacturing zones cater to industrial and manufacturing activities.
Having a comprehensive understanding of zoning is paramount for architects and developers, as it empowers them to guide clients effectively and optimize the potential of their properties within the city's legal framework. Zoning is indeed the foundation of successful real estate endeavors in New York City, and delving into its intricacies is a valuable pursuit for anyone involved in the industry.
RESIDENTIAL ZONING
In New York City, the residential zone is designated by the letter "R" and encompasses ten sub-zones, ranging from R1 to R10. Essentially, these sub-zones cater to a diverse spectrum of housing options, starting from single and two-family homes and extending to medium-sized multifamily buildings, high-rises, and iconic skyscrapers. The R1 to R10 classifications signify varying degrees of density and building heights, allowing for a broad range of residential development possibilities throughout the city. This zoning system plays an important role in shaping the urban landscape, ensuring a balanced blend of housing types to meet the needs of the city's diverse population and contribute to its vibrant and dynamic character.
R1:
R1-1 / R1-2 / R1-2A
R2:
R2 / R2A / R2X
R3:
R3-1 / R3-2 / R3A / R3X
R4:
R4 / R4 INFILL / R4-1 / R4A / R4B
R5:
R5 / R5 INFILL / R5A / R5B / R5D
R6:
R6 QH / R6 HF / R6A / R6B
R7:
R7-1 QH / R7-2 QH / R7-1 HF / R7-2 HF / R7A / R7B / R7D / R7X
R8:
R8 QH / R8 HF / R8A / R8B / R8X
R9:
R9 QH / R9 HF / R9 TOB / R9A / R9D / R9X
R10:
R10 QH / R10 ST / R10 TOB / R10A / R10X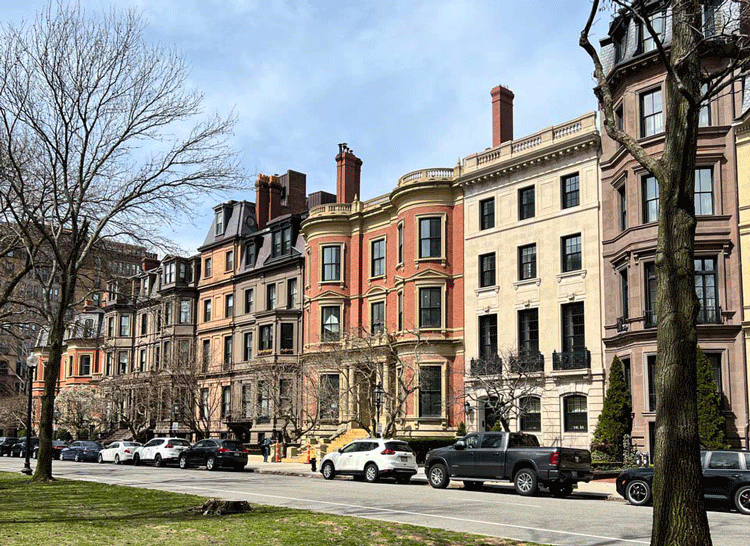 This zoning category is designated for commercial activities, encompassing various business opportunities such as offices, retail establishments, and more. However, what makes Commercial Zoning particularly intriguing is the possibility of having a residential equivalent or mixed-use building within certain zoning districts, which you can check by clicking here
In certain cases, the NYC zoning code permits the combination of commercial units on the ground floor with residential units on the upper levels, resulting in mixed-use developments that blend the convenience of living with the vibrancy of commerce. Such mixed-use buildings have become increasingly popular, offering a seamless integration of work and living spaces in the heart of the city.
But before making any decisions, it is crucial to conduct thorough research and consult with an experienced Architect. While the zoning code may allow residential components within commercial districts, the Floor Area Ratio (FAR) allocated for residential use can differ significantly from district to district. Understanding these nuances is essential, as it directly impacts the potential profitability of a commercial venture with residential elements.
Commercial Zoning encompasses a range of districts, each catering to specific commercial activities. The scale starts from C1 to C3 districts, which include retail and various services. As we move further, C4 to C7 districts open doors to larger establishments, such as department stores and theaters, while C8 districts predominantly house services like gas stations.
C1:
C1-1 C1-2 C1-3 C1-4 C1-5 C1-6 C1-6A C1-7 C1-7A C1-8 C1-8A C1-8X C1-9 C1-9A
C2:
C2-1 C2-2 C2-3 C2-4 C2-5 C2-6 C2-6A C2-7 C2-7A C2-7X C2-8 C2-8A
C3:
C3 C3A
C4:
C4-1 C4-2 C4-2A C4-2F C4-3 C4-3A C4-4 C4-4A C4-4D C4-4L C4-5 C4-5A C4-5D C4-5X C4-6 C4-6A C4-7 C4-7A
C5:
C5-1 C5-1A C5-2 C5-2A C5-3 C5-4 C5-5
C6:
C6-1 C6-1A C6-2 C6-2A C6-3 C6-3A C6-3D C6-3X C6-4 C6-4A C6-4X C6-5 C6-6 C6-7 C6-8 C6-9
C7:
C7
C8:
C8-1 C8-2 C8-3 C8-4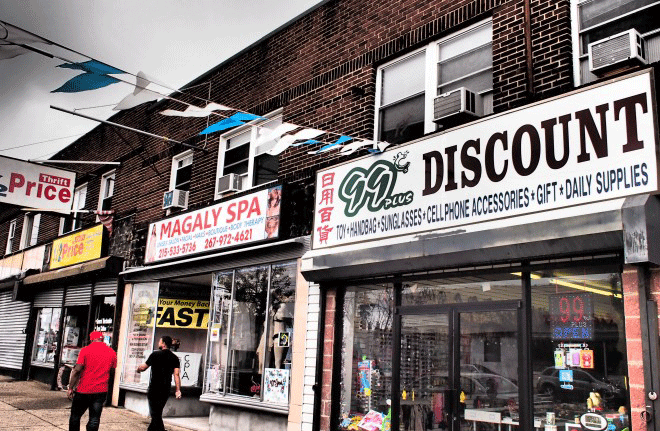 MANUFACTURING ZONING
Lastly, we have the Manufacturing Districts, ranging from M1 for light manufacturing to M3 for heavy manufacturing. While certain areas permit a mix of commercial, community facility, and residential uses, it's crucial to consult with architects and conduct thorough zoning research before making any decisions. This ensures a clear understanding of the zoning regulations and maximizes the potential of the property for successful and compliant ventures.
M1:
M1-1 M1-2 M1-3 M1-4 M1-5 M1-6
M1 D:
M1-1D M1-2D M1-5D M1-6D
*(with permission can have Residential) M1-5M / M1-6M 
*(with authorization or certification can ave Residental) M1-D
*In M1-6D districts, residential use may be allowed as-of-right on zoning lots under certain conditions.
*M1 districts which paired with residential zones and known ad Mixed Use
M2:
M2-1 M2-2 M2-3 M2-4
M3:
M3-1 M3-2
Thank you so much for reading our post. We would like to hear about your projects and ideas, If you have any questions, Contact us