Real Estate Investment in New York City
Hamoun Nik
Undoubtedly, real estate investment is recognized as one of the most lucrative ventures globally, capable of generating consistent cash flow and fostering capital growth, regardless of the property type, be it residential, commercial, or any other category. Within the bustling expanse of New York City, a plethora of real estate investment opportunities awaits in the five diverse boroughs: Queens, Bronx, Brooklyn, Staten Island, and Manhattan.
How an Architect can help you to have a good investment in NYC
However, it is vital to approach this investment journey with prudence and foresight. Prior to making any property purchase, conducting thorough research and considering several crucial factors become imperative in ensuring success in this ever-evolving field.
A fundamental aspect of embarking on this path is seeking the guidance of a seasoned architect. Collaborating with an experienced professional can prove instrumental in unearthing hidden aspects and nuances of properties that might escape the untrained eye.
Their expertise provides invaluable insights into the true potential, constraints, and untapped possibilities associated with each property, empowering investors to make well-informed and strategic decisions.
Exploring the real estate landscape of New York City reveals a myriad of investment prospects, each with its unique characteristics and appeal. To navigate this dynamic market effectively, it is crucial to assess current market trends, consider property location, evaluate rental potential, and envision future prospects.
Such due diligence will empower investors to identify properties that align with their long-term investment objectives and risk tolerance.
The real estate investment journey in New York City presents an exciting and potentially rewarding opportunity. By conducting thorough research, making informed decisions, and seeking guidance from experts, investors can unlock the full potential of this vibrant market. Whether seeking consistent cash flow or long-term capital appreciation, the diverse offerings of New York City's real estate landscape hold promise for those willing to embark on this rewarding venture.
The following list is the most important factors that need to be considered prior to any investment
Market Value:
Real estate investment is highly sought-after due to its potential for generating cash flow through rental income and increasing property value, leading to profitable returns. When considering real estate investment, it becomes crucial to carefully select the borough that aligns with your budget and investment goals. Opting for a borough that matches your financial capacity ensures a prudent investment decision and helps maintain a healthy profit margin.
Ensuring the property, you intend to purchase is reasonably priced or offered at a lower rate is essential for safeguarding your profit margin. This ensures that your investment remains financially viable and profitable over time. Effective money management is a vital aspect of any business, including real estate investment, as it enables the sustainability and longevity of your ventures.
To maximize returns and success, understanding the target market becomes indispensable. Familiarizing yourself with the preferences, needs, and demands of potential renters or buyers within your chosen borough allows you to tailor your investment strategy accordingly. This knowledge empowers you to make informed decisions and cater to the specific demands of your target market, increasing the likelihood of successful transactions.
Landmark:
Before proceeding with the purchase of any property, the primary aspect that requires thorough investigation is the Landmark status of the building. If the property falls within a designated landmark zone, it carries specific restrictions on alterations to its façade design and overall building structure. As a potential buyer, it is vital to understand that making changes to the external appearance of such a property is strictly limited.
However, there is a possibility of seeking approval for interior renovations through an ALT-2 job application. This allows for modifications within the building's interior, giving you some flexibility to customize the space to your preferences. Yet, it is crucial to note that any external repairs or renovations must adhere strictly to the original condition of the building. This means that any exterior work should maintain the building's historical appearance and integrity.
Being aware of the Landmark status of a property is of utmost importance in preserving its historical significance and architectural character. It is essential to consider these limitations before finalizing the purchase, as they may impact your future plans and renovation ideas. Consulting with local authorities or professionals familiar with landmark regulations can provide invaluable guidance and ensure compliance with preservation requirements.
Understanding the Landmark status of a property is a critical step in the buying process. It dictates the extent to which you can modify the building's exterior while still allowing for interior renovations through ALT-2 job applications. Being mindful of these constraints will help preserve the property's historical value and ensure a harmonious integration with its surroundings.
( if you want to learn more about LANDMARK and what exactly it is, you can read another blog post by clicking here)
Property zoning research:
The next crucial aspect is to thoroughly Check the zoning information of your property. In New York City, there are three distinct zones: Residential, Commercial, and Manufacturing zones. Each zone encompasses essential details such as Floor Area Ratio (FAR), dimensions, building envelope, and bulk regulations. These regulations play a pivotal role in determining whether you can expand, extend, or alter the Use group to suit your desired business needs.
Astute investors often seek properties with existing buildings that offer the potential for additional floor area, extra stories, or alternative facilities. Moreover, they explore the possibility of changing the Use group to enhance the property's value significantly. By doing so, after deducting the purchase value, expenses for paperwork, design, and construction, they can ultimately sell the property with a desirable profit margin.
Given this scenario, conducting a meticulous review of your property's zoning regulations becomes paramount. The level of profitability you can achieve is intricately linked to the zoning review process. By understanding the zoning restrictions and opportunities associated with your property, you can make informed decisions that have a substantial impact on your investment's success.
Comprehensively studying your property's zoning information is vital for savvy investors. It allows for informed decision-making that can lead to significant value-added enhancements and maximize profitability. Understanding the zoning regulations empowers investors to strategically leverage their investment potential and capitalize on the opportunities available within each distinct zone.
( if you want to learn more about NYC ZONING, you can read another blog post by clicking here)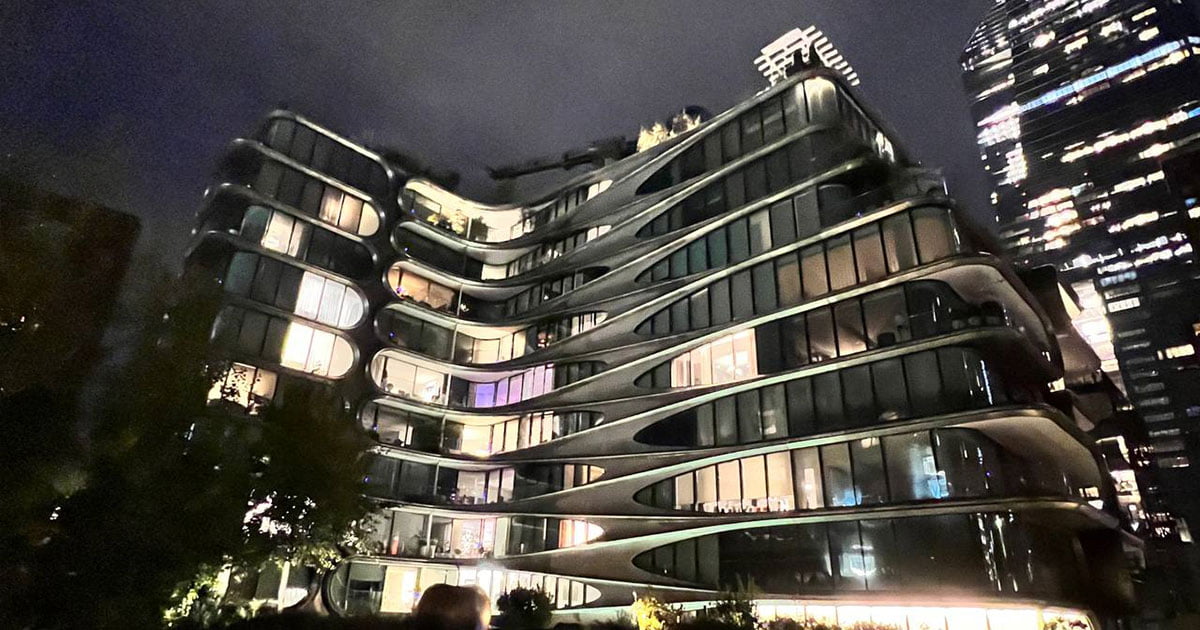 Building code:
After completing the zoning review, the building code becomes another critical aspect to consider for your project. In New York City, there are several code books that your architect must thoroughly examine, tailored to the specific requirements of your venture. This step is essential to determine whether your project triggers any additional expenses or complies with the necessary regulations.
For New Building projects, adherence to the latest building code is mandatory. However, for existing buildings undergoing alterations such as ALT-2 (interior renovation) or ALT-1 (enlargement, extension, or change of certificate of occupancy), the applicable code depends on the property's completion date. You can easily identify the relevant code by referring to your existing Certificate of Occupancy or property I-card. Alternatively, you may request a copy of records from the Department of Buildings (DOB), which provides essential information about the property's history.
Understanding and following the appropriate building code ensures compliance with safety standards and regulatory guidelines. This not only guarantees the smooth progress of your project but also helps manage costs effectively. Your architect's expertise in navigating the complexities of building codes is indispensable, as it ensures that your project remains legally compliant and aligns with the city's regulations.
Alongside the zoning review, a comprehensive analysis of the building code is vital for any construction project in NYC. Careful examination of the code books and adherence to the appropriate regulations will ensure a successful and legally compliant venture. By entrusting your project to a knowledgeable architect, you can confidently navigate the intricacies of the building code and optimize the outcomes of your development endeavor.
Construction cost:
After the property purchase, one of the most significant expenses to consider is the construction costs. Depending on the nature of your project and the envisioned renovations, it is essential to engage with multiple General Contractors to obtain accurate quotes. Ensuring that the project aligns with your budget and adheres to the financial schedule is paramount.
Construction expenses, especially for existing and older buildings, often come with unexpected fees that may catch you off guard. These additional costs could arise from unforeseen replacements or extra repairs that were not anticipated during the initial planning stages.
Seasoned investors who have encountered such situations before understand the importance of being prepared for any surprises that may arise during the renovation of older buildings. They recognize the necessity of having an extra emergency fund set aside to overcome any inconsistencies or unexpected expenses that may arise during the construction process.
Engaging with reputable and experienced General Contractors is crucial in providing accurate estimates and foreseeing potential challenges that might arise during the renovation journey. By diligently reviewing and comparing quotes, investors can make informed decisions and choose the best-fit contractor for their project.
Construction expenses are a significant factor to consider after acquiring a property. Obtaining multiple quotes from General Contractors helps ensure the project remains within the budget and financial timeline. Being prepared for unexpected costs, especially during renovations of older buildings, is essential for successful and financially sound investments. With prudent planning and an extra emergency fund in place, investors can navigate any surprises that may arise, making the renovation journey a smoother and more rewarding experience.
( if you want to learn more about NYC BUILDING RENOVATION PROCESS, you can read another blog post by clicking here)
Building with tenants Inside:
When considering an investment in a property with existing tenants, it is crucial to thoroughly understand tenant protection laws in your state and city. This holds particular significance in cities like New York City (NYC), where stringent regulations govern landlord-tenant relationships. If you plan to undertake renovations or alter the building's occupancy while your tenant(s) resist cooperation or refuse to vacate, you may find yourself entangled in a lengthy legal process. Such disputes can take several years to resolve, jeopardizing your financial goals and turning potential profits into losses. In some cases, tenants may even withhold rent, causing further headaches for landlords.
To navigate these complex investment scenarios, I strongly recommend consulting with an experienced lawyer well-versed in landlord-tenant law. Their expertise will help you understand your rights and obligations as a landlord and guide you on the best course of action. By being prepared and informed about tenant protection laws, you can mitigate potential risks and make sound decisions that protect both your investment and financial interests.
Additionally, a skilled lawyer can assist in drafting legally sound lease agreements and advising on appropriate tenant relations practices. This proactive approach helps prevent disputes and lays the groundwork for smoother landlord-tenant interactions.
Investing in properties with existing tenants requires careful consideration of tenant protection laws and the potential legal challenges that may arise. Consulting with a knowledgeable attorney will provide the necessary insights and safeguards, ensuring a more secure and profitable investment journey. By being proactive and well-prepared, investors can navigate these situations with confidence and minimize risks associated with landlord-tenant disputes.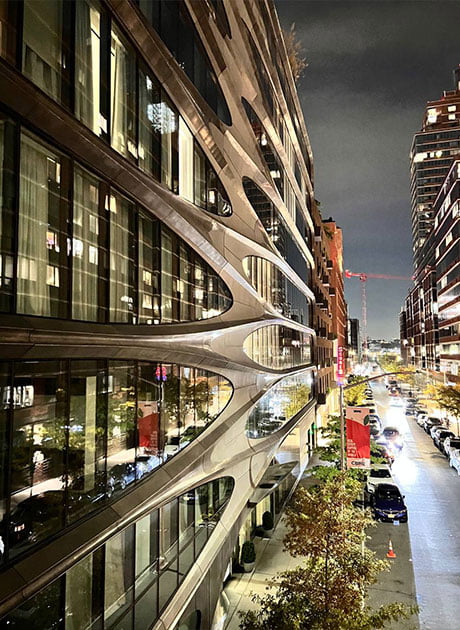 Final Word
In summary, real estate investment holds great potential for profit, but it requires substantial research on the property and relevant laws and regulations. Proceeding blindly can lead to a nightmare scenario. Prioritize spending ample time on thorough investigation to make informed decisions and ensure a successful and rewarding investment journey.
Building renovation process in NYC
If you have any questions, you can contact us, and we can help you with your project and investment idea.